The world is a dangerous place. Businesses have to deal with various security threats including thieves, burglars, vandals, trespassers, and many more. Choosing the right security guard company, therefore, becomes an important decision to make. And just because you seek protection doesn't mean you can hire any security guard company that promises security. 
There are various factors involved when hiring the security services of a reliable security guard company. You need to hire the one that can customize their security services to meet the unique needs of your business and have security guards equipped with the latest technology capable of dealing with any threat that arises. Look out for more such factors in the infographic below and check them off the list before you hire the best security guard company.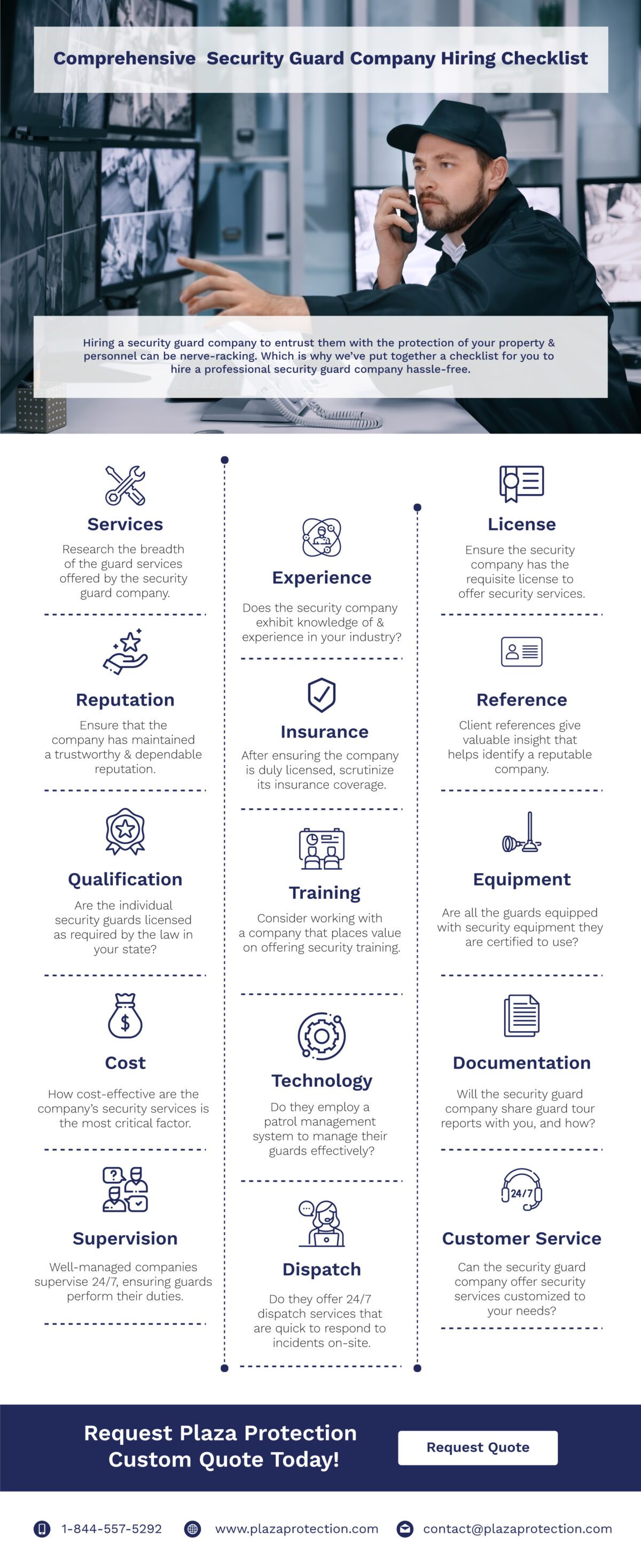 Hire Plaza Protection Security Guard Services:
If you are looking for a dedicated security guard company in the San Francisco Bay Area with trained and experienced security guards, hire Plaza Protection. We are the leading security guard services provider dedicated to delivering services customized to your needs. To know more, visit us at plazaprotection.com or request a free quote today.